"The ultimate goal of farming is not the growing of crops, but the cultivation and perfection of human beings."
― Masanobu Fukuoka
We have three cows on our farm – our Jersey Bhumi, her daughter Dhenu and her granddaughter Malini. Our two oxen, Dharma and Tilak, are Bhumi's twins from when she arrived pregnant on our farm. Our animals are guaranteed a safe and comfortable place to live for their natural life.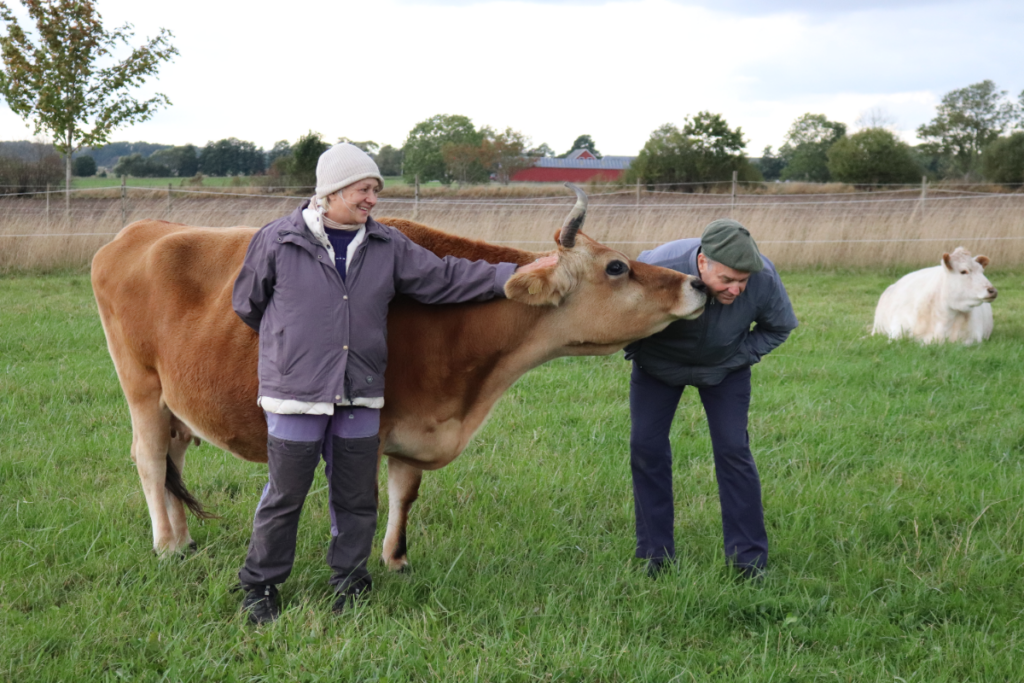 The 9-acre farm outside of Lövestad was bought by the present owners in 2017. From the very beginning the owners' vision has been to create a sanctuary for the farm animals and their caretakers.

Presently there is a small community of around 10 people living on Bhumi's farm, leading a pure, healthy and spiritually enlightened life aimed at self-sufficiency of food, shelter and energy.


Volunteering Opportunities
European Solidarity Corps
European Solidarity Corps helps young people between 18 and 30 to take part in projects that benefit communities, either abroad or in their own country. These projects offer an inspiring and empowering experience, as well as the chance to bring change while developing skills and competences. 
Travellers who want to give back to the communities and places they visit. Open to helping hosts and using the experience to learn and immerse in the local culture.
Worldwide Opportunities on Organic Farms (WWOOF) is a worldwide movement to link visitors with organic farmers, promote a cultural and educational exchange, and build a global community conscious of ecological farming and sustainability practices.
We warmly welcome guests at Bhumi's Farm who are interested in experiencing the natural life on a farm, being close to animals and care for them and learning more about self-sufficiency and practising it themselves.
Cow protection is not just a charity,
but a social responsibility

Simple Living – High Thinking
Bhumi's Friends
Möllenäsvägen 83-7
273 72 Lövestad
Mail: info@bhumi.se
Phone: +46 76-823 38 33